Spring Re-Shuffle
February 16, 2017
The shady bed was desperately in need of improvement so six large pots of Helleborus 'Silver Moon' and more clumps of snow drops were added.  Masses of bulbs come into flower in March but the bed was  crying out for interest now.
A recent purchase of two pots of Iris unguicularis are yet to be planted but meanwhile they've opened in the warmth of the kitchen. The untidy foliage was snipped off and the lovely scent is similar to that of primroses.
More major work was needed in a shrub bed where hydrangeas bought in Ikea about three years ago for Autumn flowers had outgrown the space. Reduced to 50 pence a pot and with two tiny green leaves on each to show they were still alive, they grew from 40 cm to 2 m by 2 m. As a shrub they are a little underwhelming for Spring/Summer and have been moved to the back of the border but with access for picking. Lots of fat green buds are emerging on all the stems …
Regular editing and shifting is par for the course in gardening but NOTHING GETS WASTED.  Tomorrow's job will be to lift and divide the scented-leaf Geranium macrorrhizum which has spread over the path. It's semi-evergreen and vigorous and will be re-planted at the base of the hydrangeas since it copes with full shade.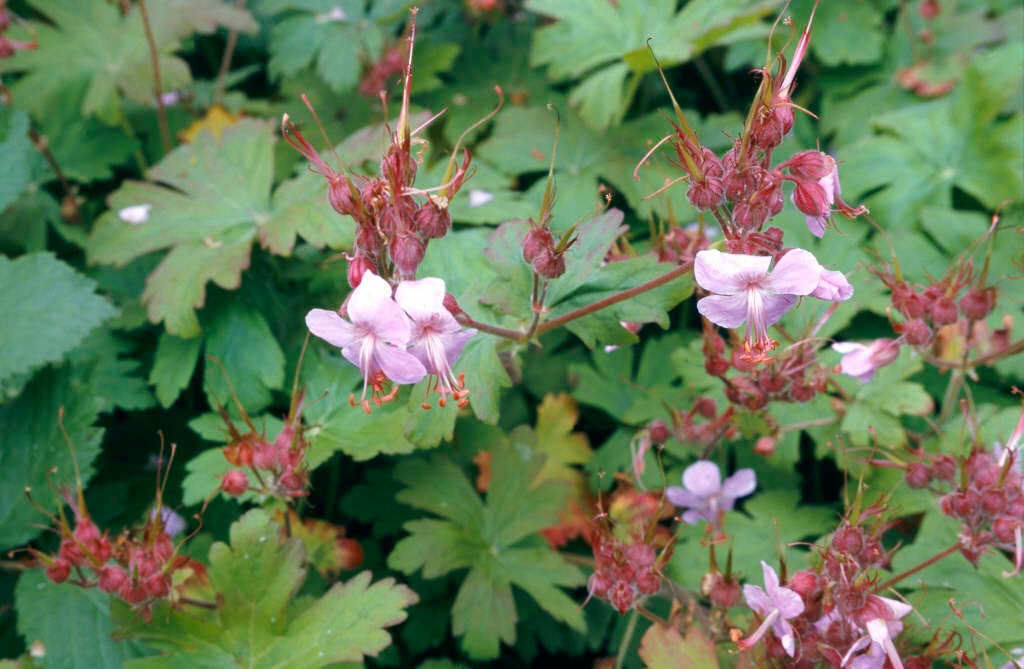 Whilst sorting through seeds I found a packet of dried peas from last year…
…and sowed them in a small box of compost for pea shoots.  Brought into the house for warmth they germinated within a week and are steadily growing.
The remainder of the packet I made into a delicious soup…
The instructions on the packet said to soak the dried peas overnight, then drain and cover with boiling water.  I added a couple of fried shallots before simmering them with the peas for 20 minutes. A quick pulse in the food processor was all that was needed for a fairly thick soup served piping hot with a dollop of sour cream.  They are the mushy peas of childhood and delicious.
These came from the florist and are multi-headed so possibly Tazetta daffodils. They have a gorgeous scent and if I had more space I would grow them in the garden. Instead miniature daffodils are easier to manage and when they finish flowering at 15  cm high they are easily camouflaged by surrounding foliage where they can be left to die back. This miniature Narcissi Tete-a-Tete was rescued when moving the hydrangeas and will be re-planted in a few days.